THE CALL OF THE LADY OF THE LAKE
Nimue, Nineve, Niniane, Vivienne
Morgan, Morgaine, High Priestesses;
Ladies of the Lake, Avalon's Own.

Taliesin, Lancelot, Merlin the Great
Arthur and the Great Sword Excalibur;
Famous men who called upon your help.

Apples and water weave in your tapestry,
Knights and castles in the background
Laughter, tourneys, and ladies' bright gowns.

Fairie Queen, Enchantress of great power,
You rule still in the Mists of the Otherworld
With the Sidhe and your magickal sisters.

I hear faint splashes from the lake,
See white swans majestically floating;
And there you are rising up amid the waters!

Wearing your crown, with swirling wet hair...
You beckon, and point to a small boat
For me to climb in, and journey to Avalon.

by Beth Clare Johnson
(Mystic Amazon)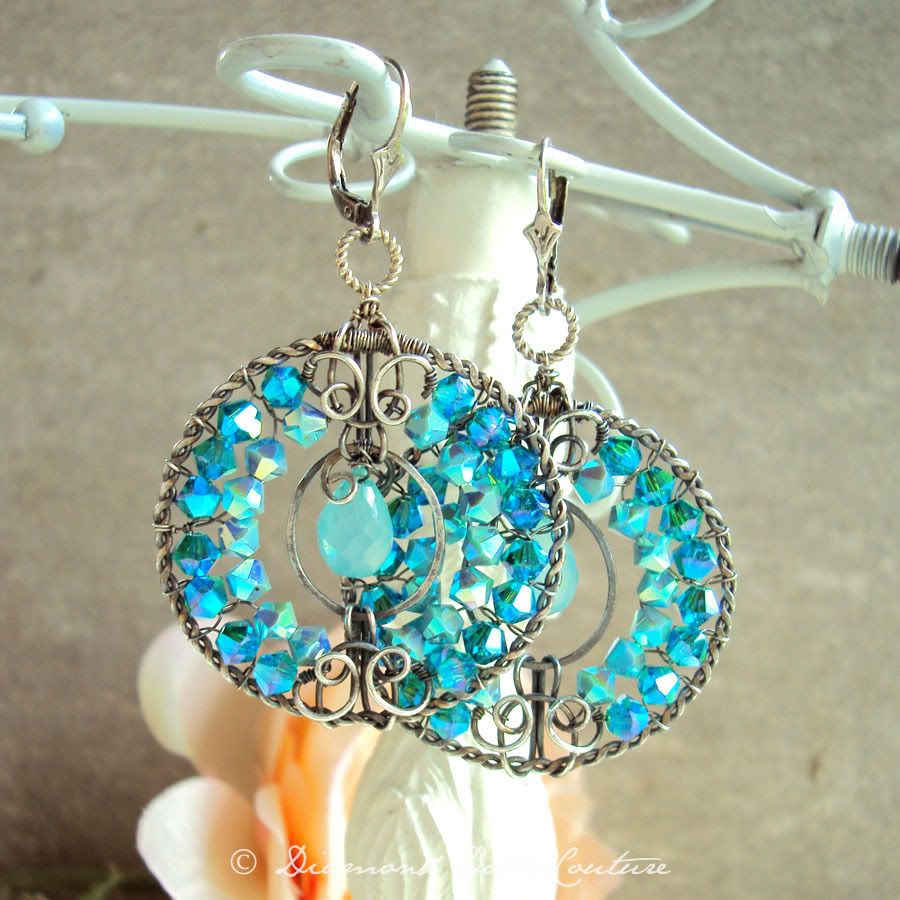 This utterly stunning piece was inspired by Lancelot Speed (1860 – 1931) beautiful illustration below of "Lady of the Lake" from: The Legends of King Arthur and His Knights 9th edition of Ed. Sir James Knowles.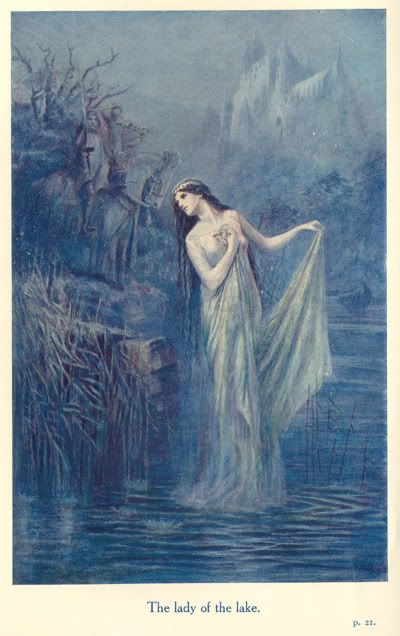 It is handcrafted from oxidized sterling silver and the gemstones that emblazon the frame comprised of dreamy Blue Chalcedony briolette and sparkling Swarovski crystals in Blue Zircon and Turquoise color. The result was absolutely magical.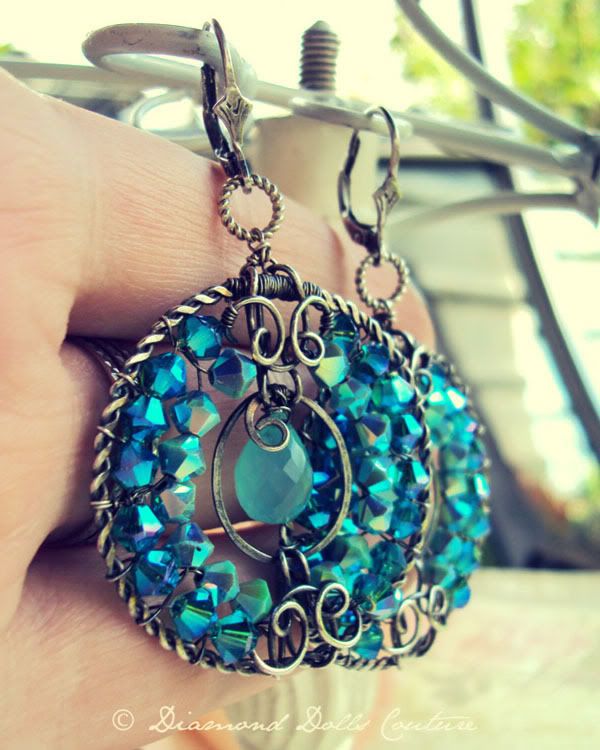 Lady of the Lake Earrings measures approximately 2.25" from top of the sterling silver ear-wires with a 1.25" diameter.
Available here in my Etsy store: Lady of the Lake Earrings