A
macaron
(
French pronunciation:
[makaˈʁɔ̃]
)
is a sweet confectionery made with egg whites, icing sugar, granulated sugar, almond powder or ground almond and food coloring.
These french pastries are more like a sandwich cookies filled with buttercream, ganache or jam filling
.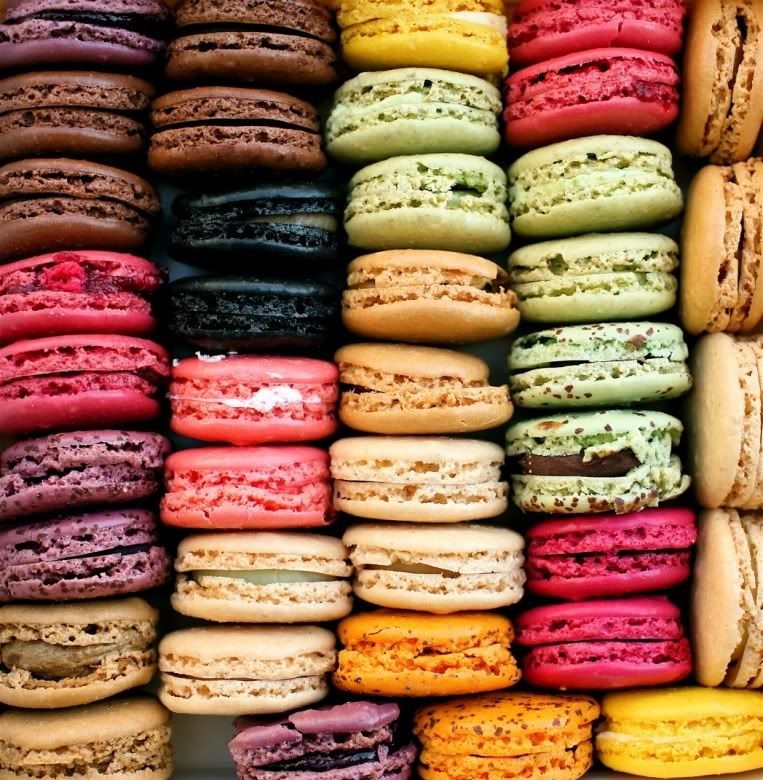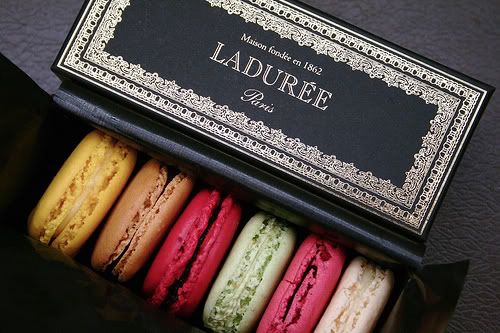 Macarons are definitely on my culinary list this year. I simply adore these little french pastries even though
I am completely clueless about how they taste like
. I fell head over heels the minute I saw those colorful, mouthwatering macarons from the famous french
pâtisserie
Ladurée
, the best of macarons. But because I can't just jet off to Paris to fetch some, I must at least try making them myself.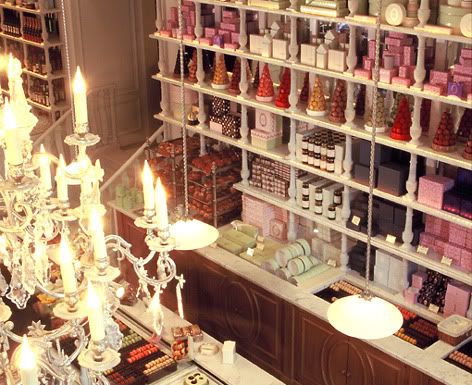 I heard that macarons are among the most difficult of pastries to make, but I thought I would be up for the challenge. There are a few recipes I am eager to try, so wish me luck! :)