Be inspired by Marie Antoinette one's said. So I did… I pondered through a collection of articles and pictures of her and found out about this engaging novel The Queen's Dollmaker by Christine Trent. What fascinates me is the fact that Marie Antoinette actually in love with dolls! Furthermore, a lovely painting of her when she was a child together with family captures my attention and triggers my urge to create this cuff, reminiscent of her.
During the 18th century, there were two reasons why dolls were created. First, they were playthings and mostly made of rags, corn husk or other materials. Second, they were some sort of fashion representation. Receiving a doll is like sitting in the front row of a fashion show! The replicas of the costumes will be put on these dolls, where the onlookers can actually see, feel and touch the fabric up close. But of course these fashion dolls were highly for the wealthy, and Marie Antoinette often had an entire set of dolls presented to her as to select her entire trousseau. Now, how fun was that?
In Trent's novel, the craft of dollmaking is at the enchanting center. The entire processes are intriguing and demonstrate the whimsical side of eighteenth century. So was the process of creating my Queen's Dollmaker Cuff Bracelet nonetheless.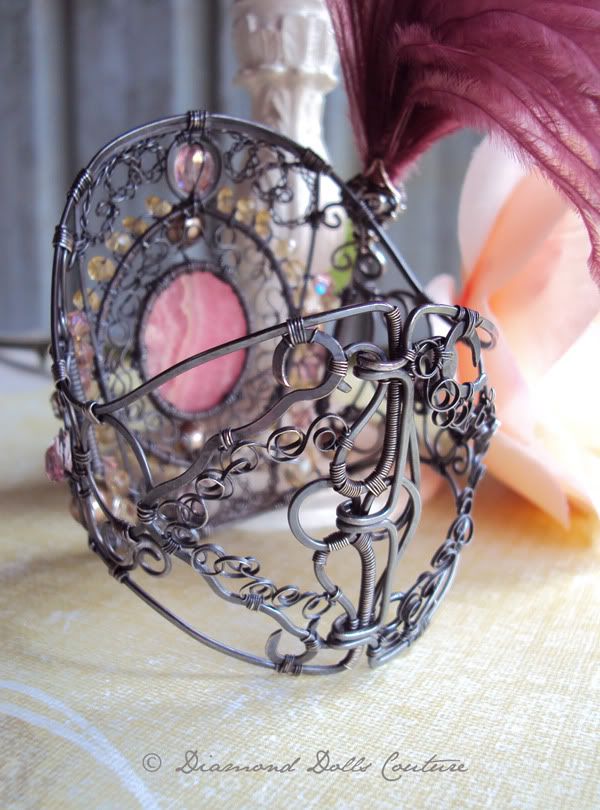 The cuff was constructed, hammered and shaped from sterling silver wires using various techniques to produce different elaborate and intricate textures in the design. The warm pinkish hues in the paintings set the selection of gems & crystals such as:-
~ A gorgeous oval Rhodocrasite with beautiful lacey details.
~ Pretty in pink Topaz oval beads.
~ Lovely Citrine Rondelles.
~ Authentic Swarovski Glass Pearls and Swarovski crystals.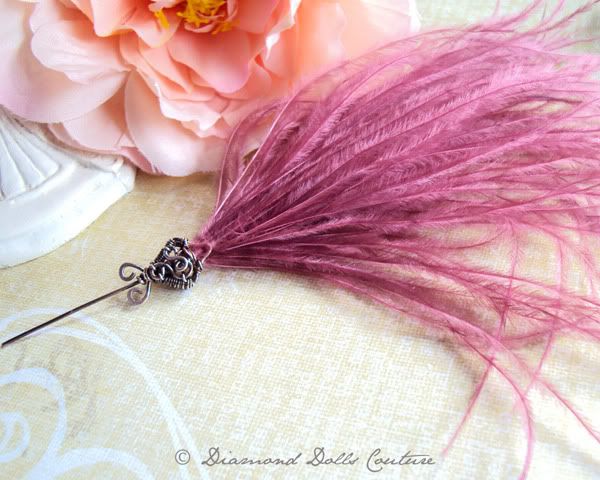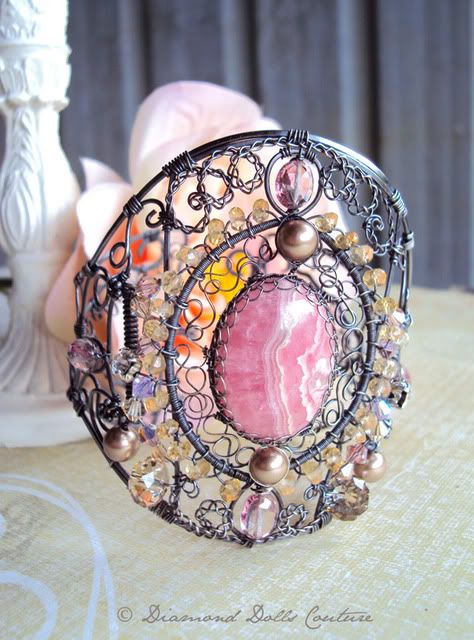 For the final touch that adds the dramatic look is the using of Sienna Ostrich Feathers, which I have wrapped into a pin for the purpose of attaching and re-attaching. Yes, yet another versatile piece where the ostrich feathers can be separated from the cuff or can be placed either on right or left side of the cuff, whichever fancy you.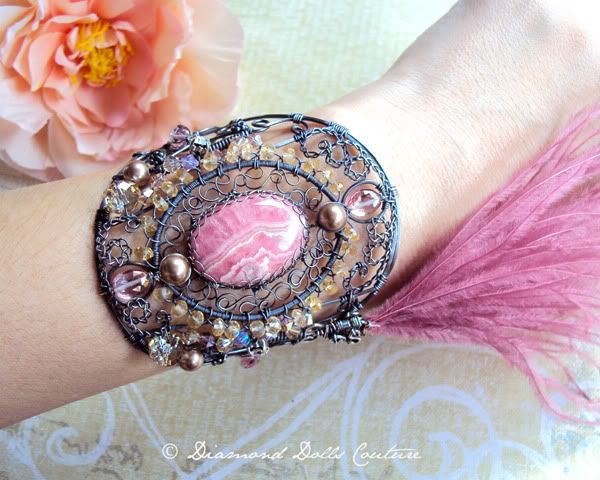 This cuff can be adjusted into 2 sizes as it have 2 clasp and only suitable for wrist between 5.5" to 6.5". The wideness of the front frame reaches approximately 2.5" and 1.75" at the back. All wires have been oxidized and polished.