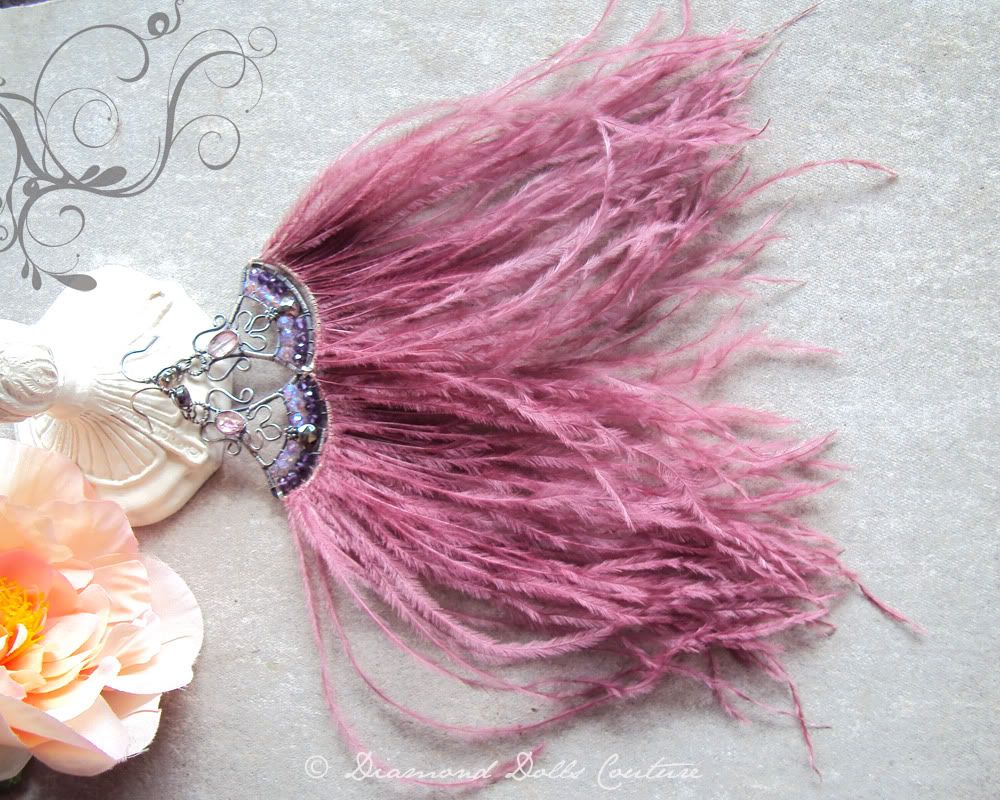 "infatuated with herself, always classically draped, her magnificent hair only coiffure, she was strange in her personality and her ways.
She would appear at gatherings like a goddess descended from the clouds... She almost never spoke to women...she would wait, patient and indifferent, for her hosts to pay their compliments...she seemed to be saying to all: I am not here for you, I am of a different essence." General Fleury on Virginia Oldoini, Countess di Castiglione.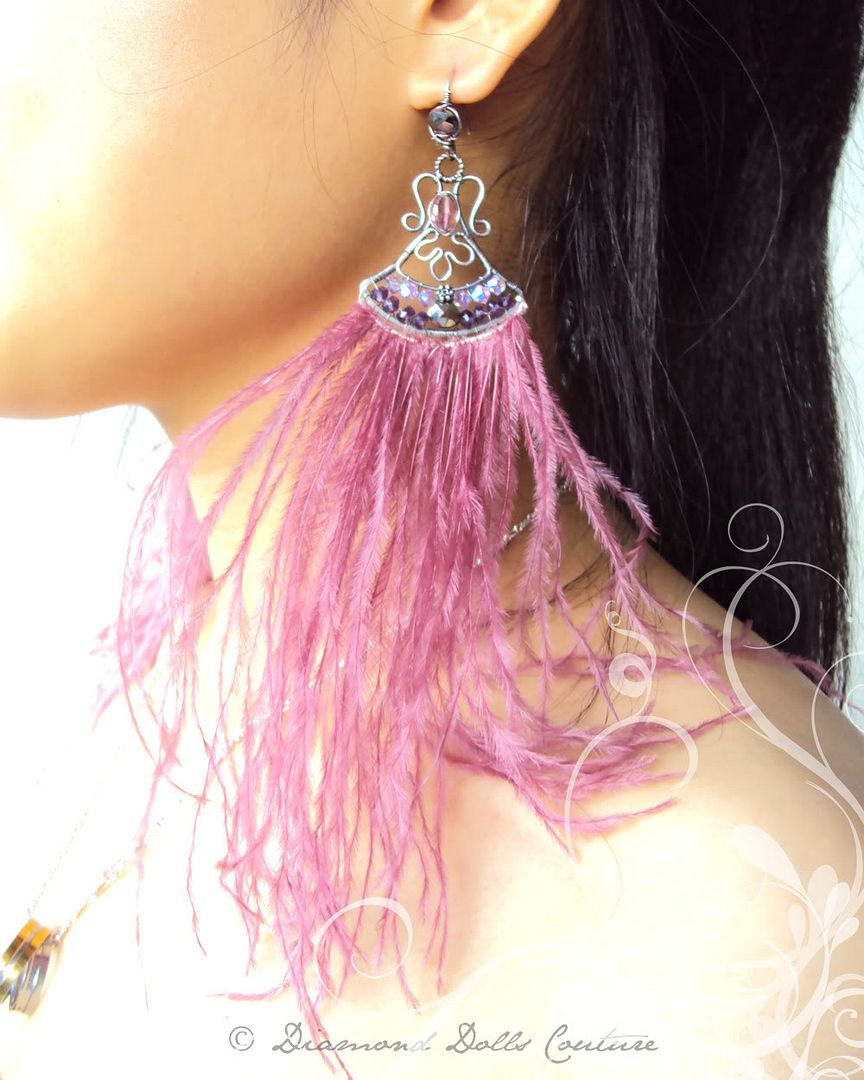 I have always been inspired by Virginia Oldoini but haven't had the perfect design for her until today. Finding a design for her was a challenge and I think that I have perfectly portrays her beauty in these magnificent pair of earrings.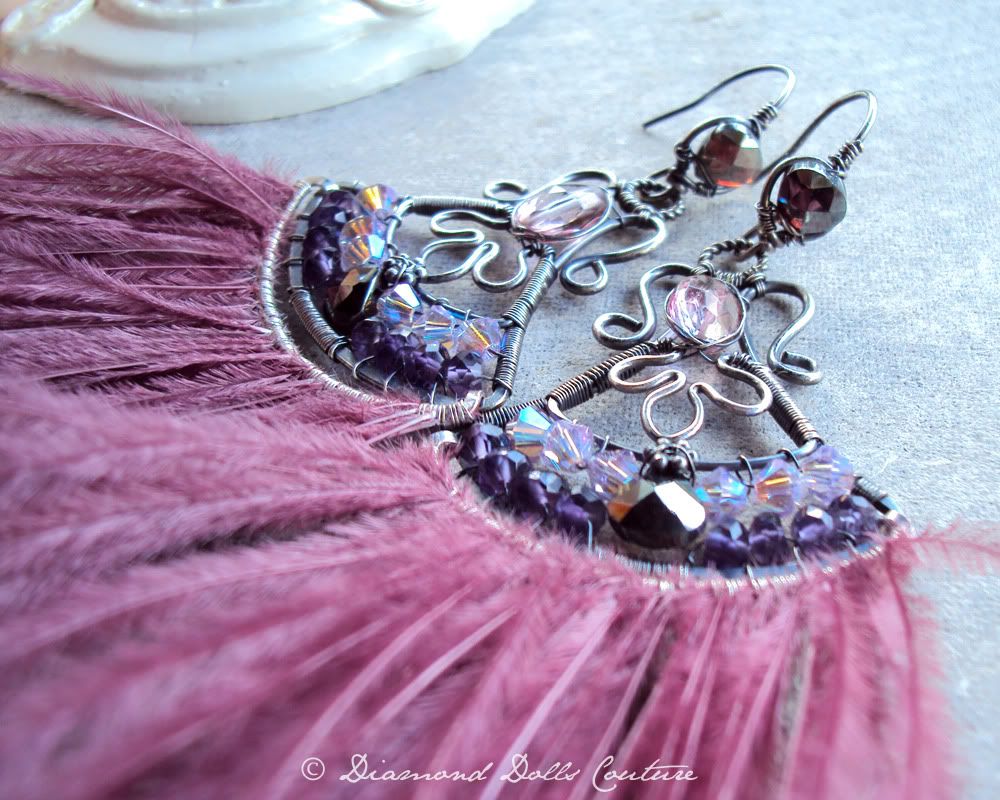 Brace yourself for A Goddess of Self-Love Earrings. Every single part of this earring is hand-crafted, except for the long luscious Sienna ostrich feathers of course. What a gorgeous color don't you agree? The main focal is finely constructed of 925 sterling silver wires and embellished with beautiful gemstones of:-

~ Mystic Pink Topaz Beads

~ AAA Platinum Mystic Garnet Briolette
~ AA Amethyst Rondelles

~ Swarovski crystals with beautiful shades of Light Amethyst AB2X
Ultimately glam and exquisite, this earring falls approximately 7" from top of the ear-wires with a 1.25" wide.
Ohh…but wait, here's a secret about this earring… it's totally versatile. To get a much more wearable look, just simply un-hook the feathers part from the bottom. Is that easy…and fun! ;)