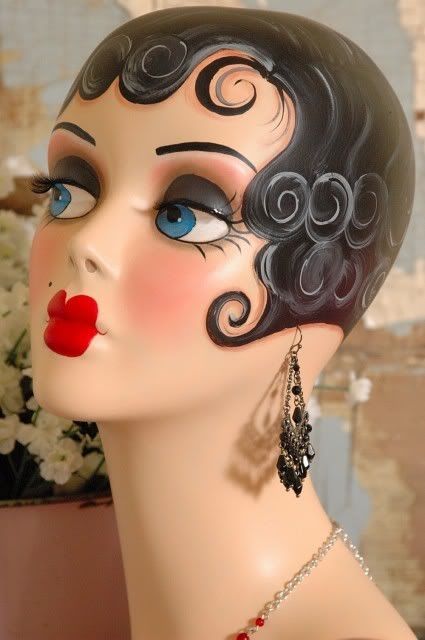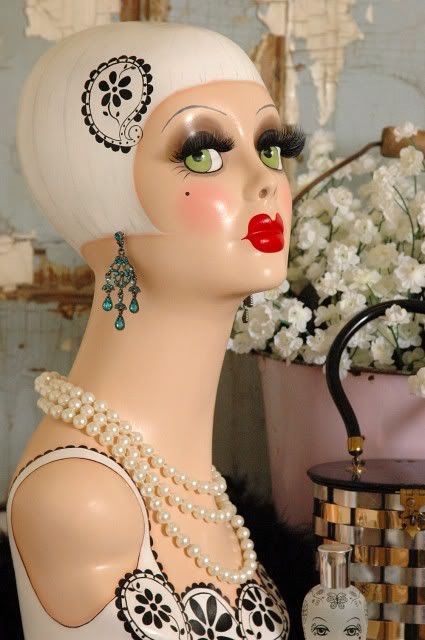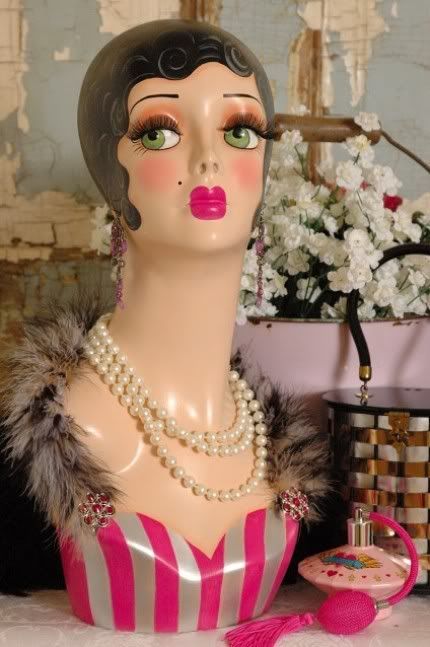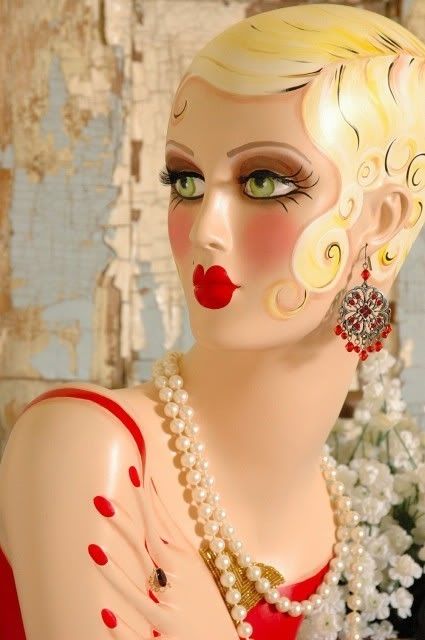 I'm in love with these pretty mannequins years ago and still do. They make gorgeous jewelry displays that will instantly glam up your store.

Magda Rust the creative force behind NostalgicCorner transformed generic mannequin heads into art pieces that can be used as jewelry displays in boutiques, shops or even to decorate your home. Visit her blog HERE for more details.

Have a fabulous Friday everyone!