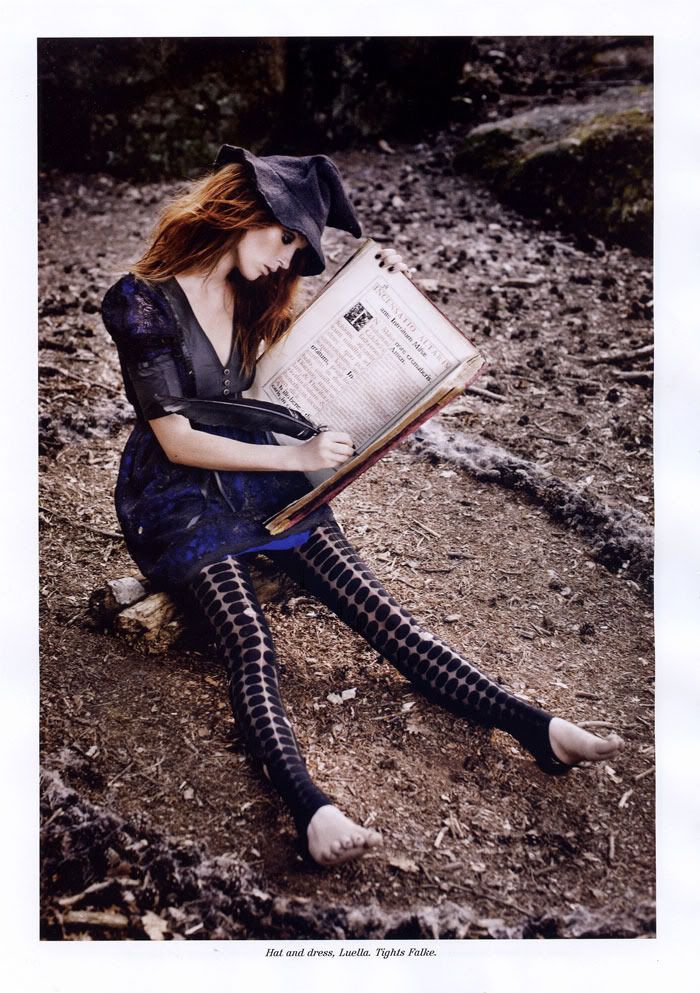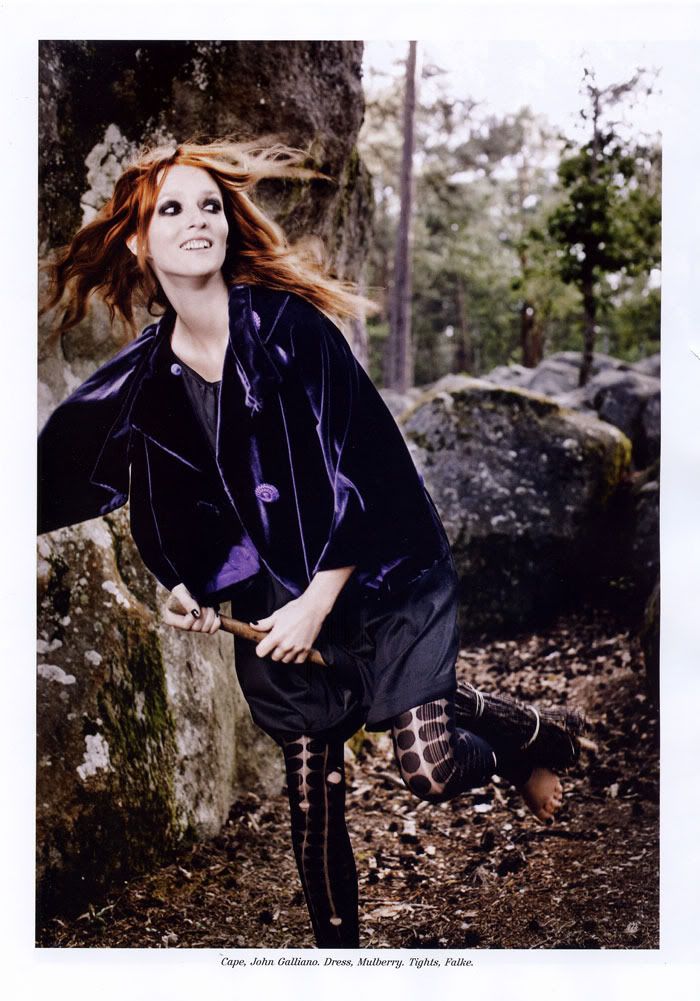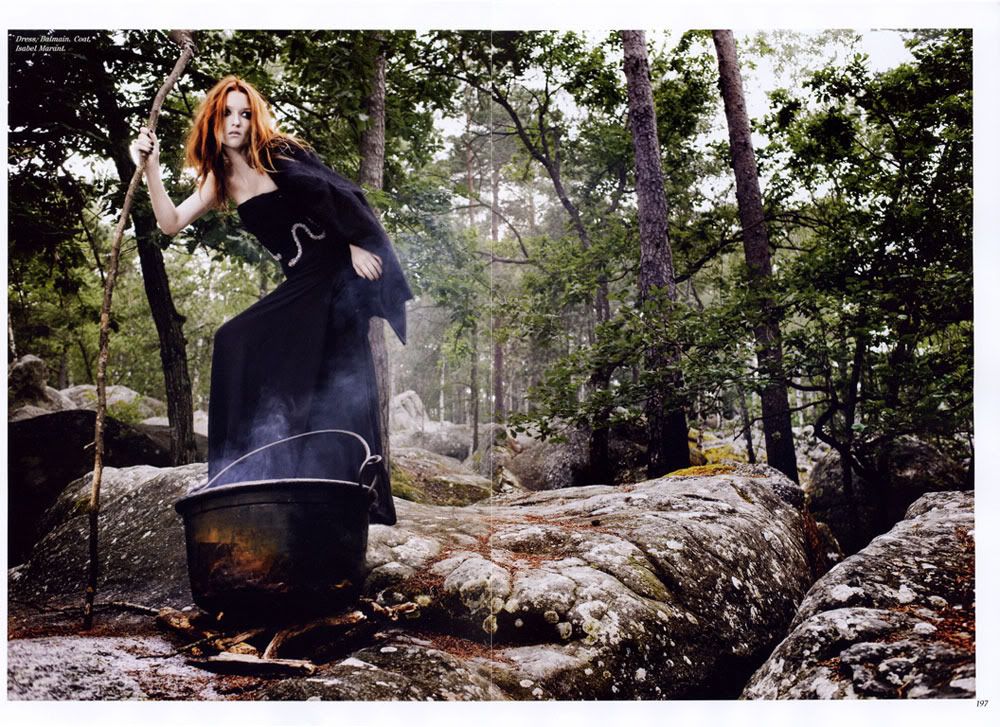 Love this spread from LULA magazine (Fall/Winter 2008) photographed by the gorgeous Ellen Von Unwerth - my favorite photographer.
As the Halloween approaches, I had no clue of what to wear to my coming Halloween party. Perhaps I'll dress up as a witch? Well, not the spooky looking ones but a modish one.

I particularly love the last picture where model Audrey Marnay posed in an exquisite looking little black lacey dress with dramatic eyes, her hair parting in the middle, slightly wavy and a tiny witch hat as the hair accessory. How adorable is that?
And oh... this look looks amazing with my Tangled Spell She Weaves slave bracelet don't you think? ;)
So tell me, what are you going to dress up this Halloween?

❤,