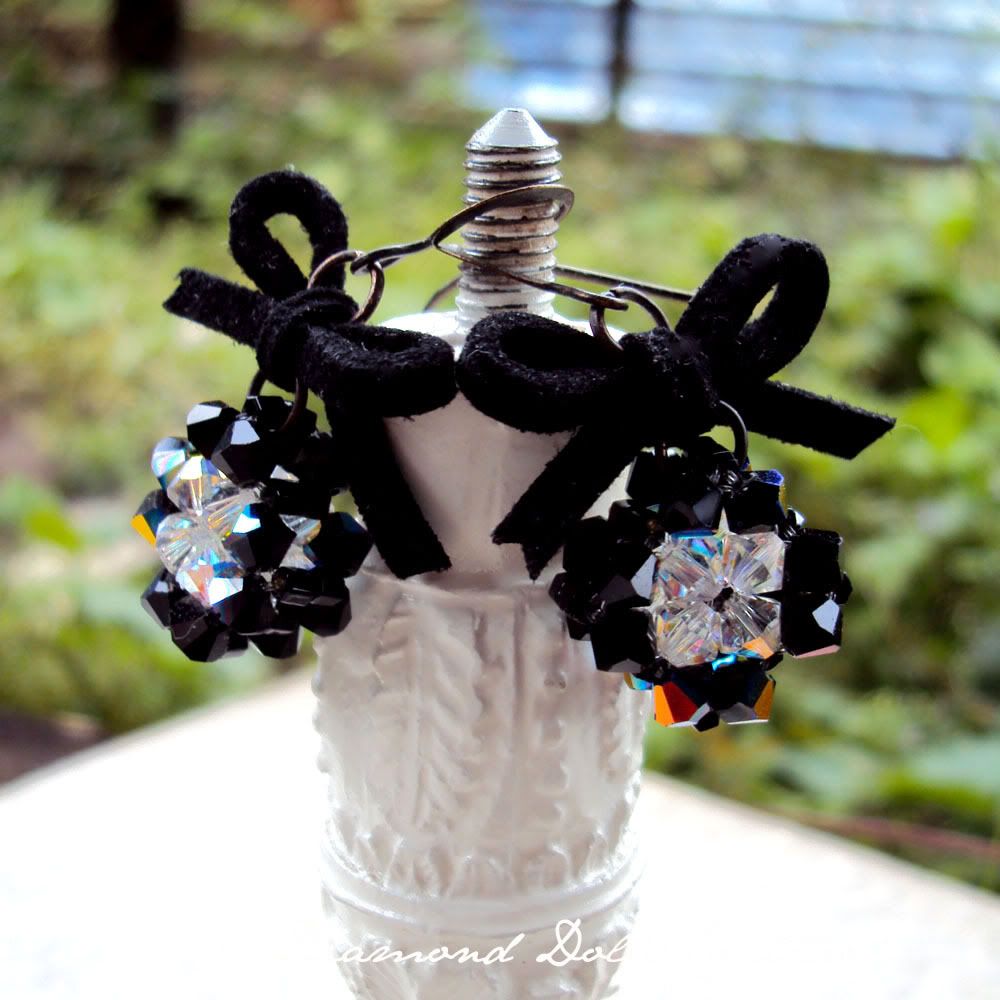 Hello everyone
!
Thanks for the follow and support, I truly appreciate it! Hoping everyone is having a great and fabulous Sunday! xoxoxo
Only 1 day left before the closing date of my GIVEAWAY, and I'm pretty much excited to know who will be the lucky winner of the Hindi Sad Diamante Earrings. I promise that these earrings will make a great edition to your bling bling collection.
Meanwhile, I have these sweet and chic earrings to show you… Ribbon Around A Bomb Earrings, inspired by the famous Mexican painter… Frida Kahlo. This sweet little beauty was made of suede ribbon, antique brass ear-wires & Swarovski crystals weaved into diamond shape, I love it!
❤
,