Magdalena Carmen Necklace, inspired by the beautiful & exotic Mexican surrealist painter... Frida Kahlo. Both wire wrapping & chainmaille technique were used to create this ultra glam & funky neckpiece.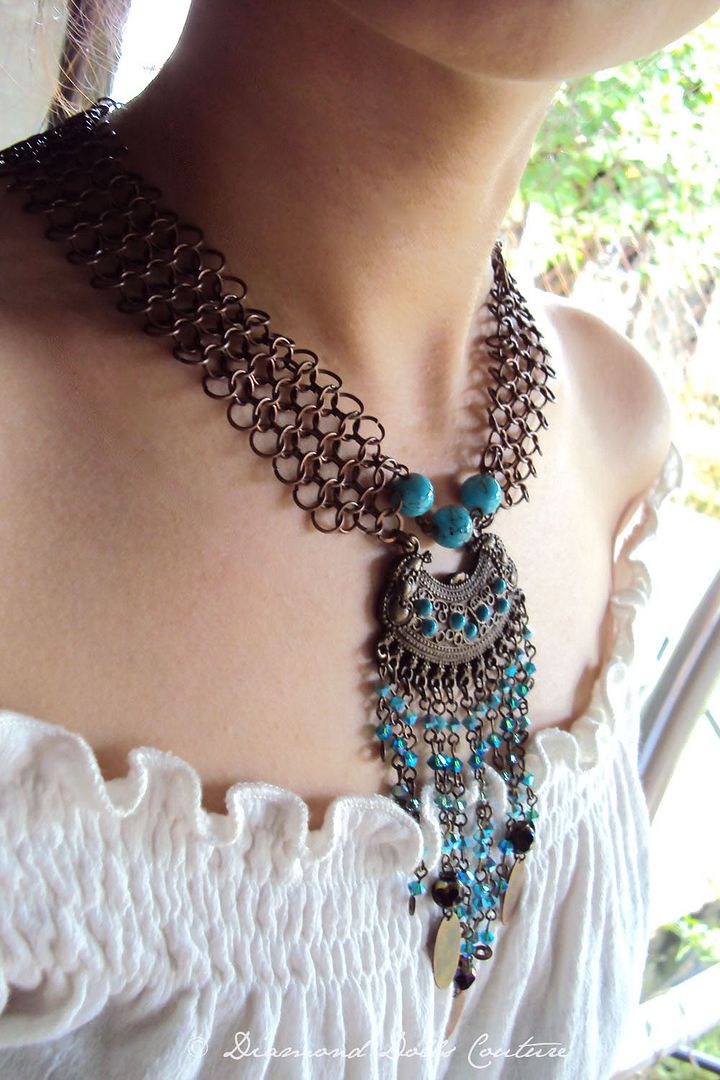 It is made of antique copper jump rings to form a chainmaille that holds a unique brass plate and waterfalls of sparkly Swarovski crystals and glass beads. The sparks from these Swarovski crystals are amazing as I use a combination of AB2x Turquoise, AB2x Blue Zircon and Erinite.
This necklace measures approximately 17.5" long and you can wear it as a choker or any length that you desire as it has an adjustable 3" chain attached to the end. The Swarovski danglers drops about 4" from the bottom of brass plate.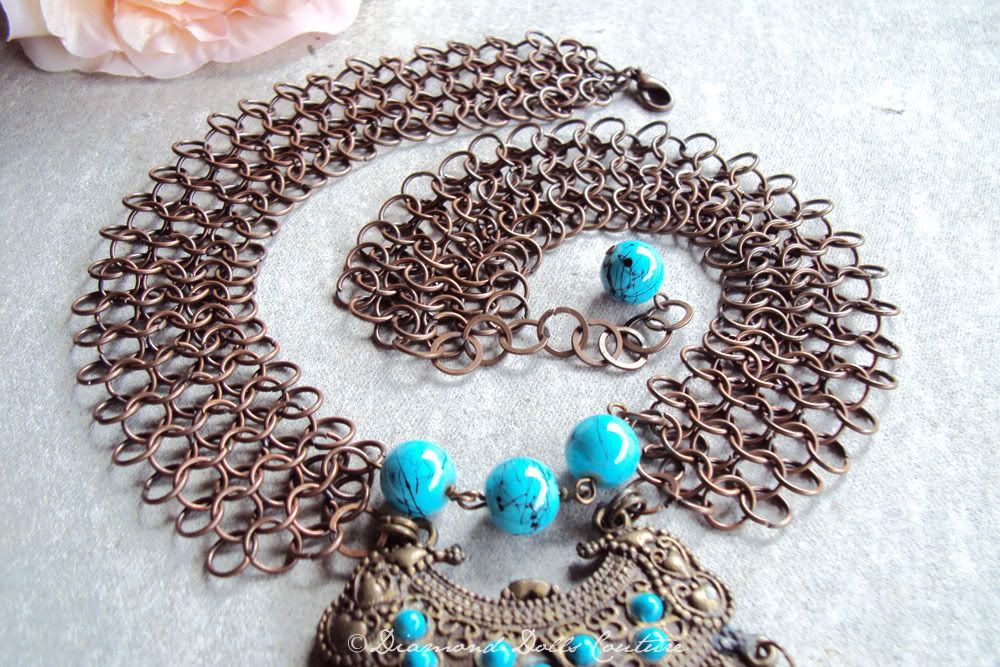 Available now here in my Etsy shop: Magdalena Carmen Necklace

❤,