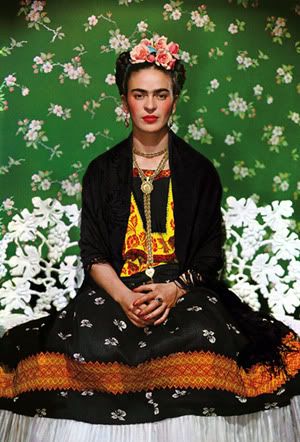 " I drank to drawn my pain, but the damned pain learned how to swim, and now I am overwhelmed by this decent and good behavior."

- Frida Kahlo
She may have had a unibrow, smoke heavily and worn baggy & utilitarian pants, but still she is to me gorgeous, unique and possesses an exotic charm.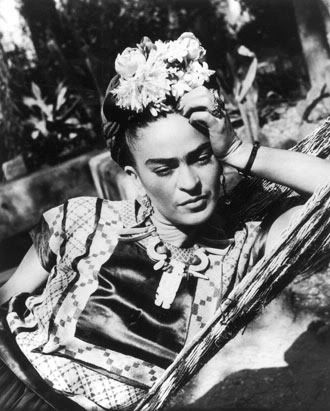 The life and times of Frida Kahlo (born on July 6, 1907), the famous Mexican surrealist painter is a complicated story of love, tragedy, and unwavering beauty. She was considered the public enchantress – striking, ageless and self-assured.


Her fashion sense is just as interesting as her biography and paintings. She was often seen with her hair parted down in the middle, or intricately knotted and adorned with dyed fabrics and flowers. She loves to wear elaborate and heavy earrings as well as embellished her fingers with rings. (Ahh…sounds like my kinda girl) In fact, she was known to spend hours in getting into her costume in the morning, donning her favorite Mexican rebozo, gowns, headpiece and jewelry.


After a serious bus accident, she turned her attention to a full time painting career while recovering, and that became her lifelong passion. She was married to Diego Rivera, also a Mexican painter in 1929 and died on July 13, 1954 because of pulmonary embolism.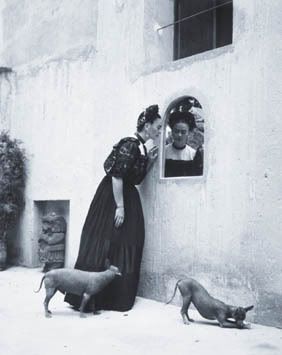 FRIDA a biographical film dedicated for her in 2002 starring the gorgeous Salma Hayek. Click picture below for the trailer.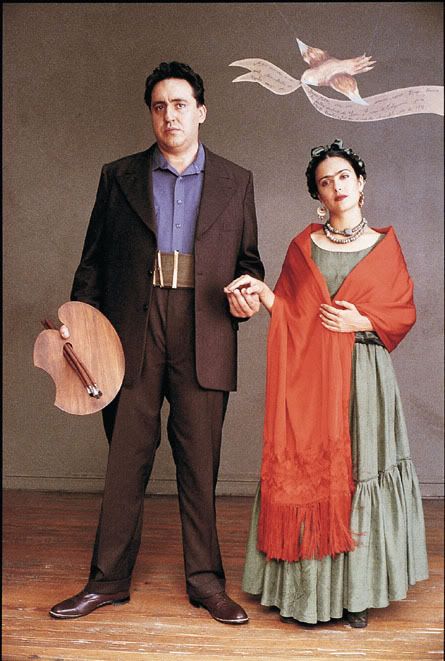 My personal favorite book about her - Self Potrait in a Velvet Dress, which reveals the content of her 50 years locked dressing room and bathroom. Click picture below for details.
A glimpse of Frida Kahlo's life...