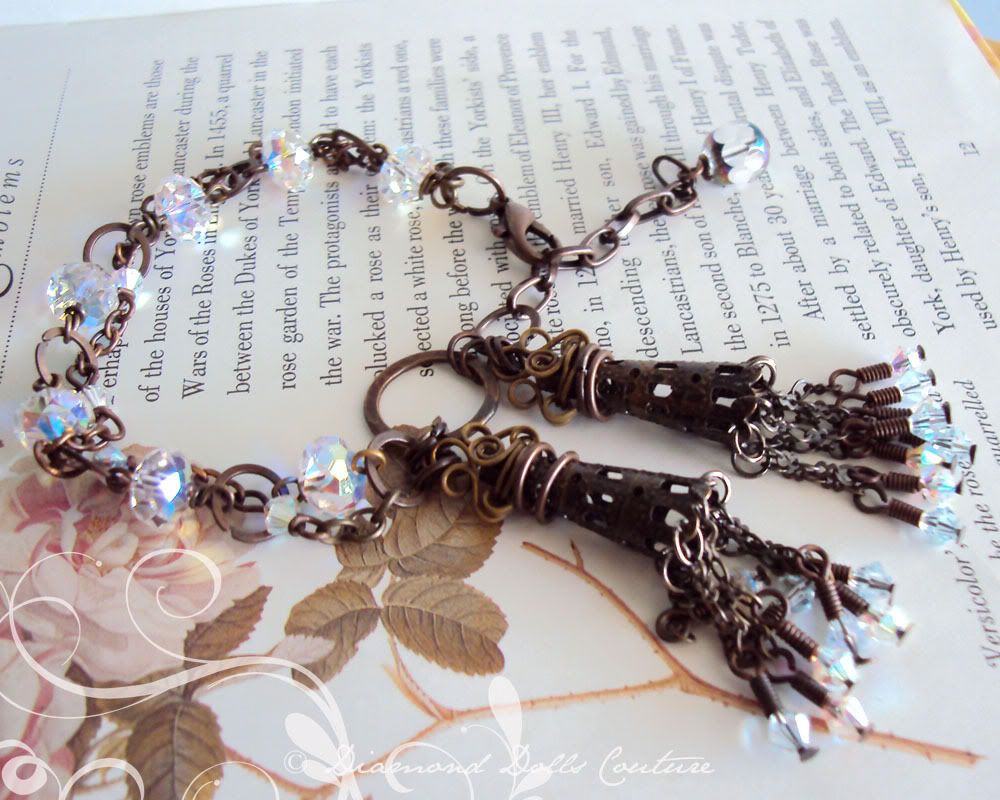 I love tassels... they're very elegant. Adding tassels to something will instantly make them look alluring & charming, like this Dolly Rockin Crystal Tassel Bracelet.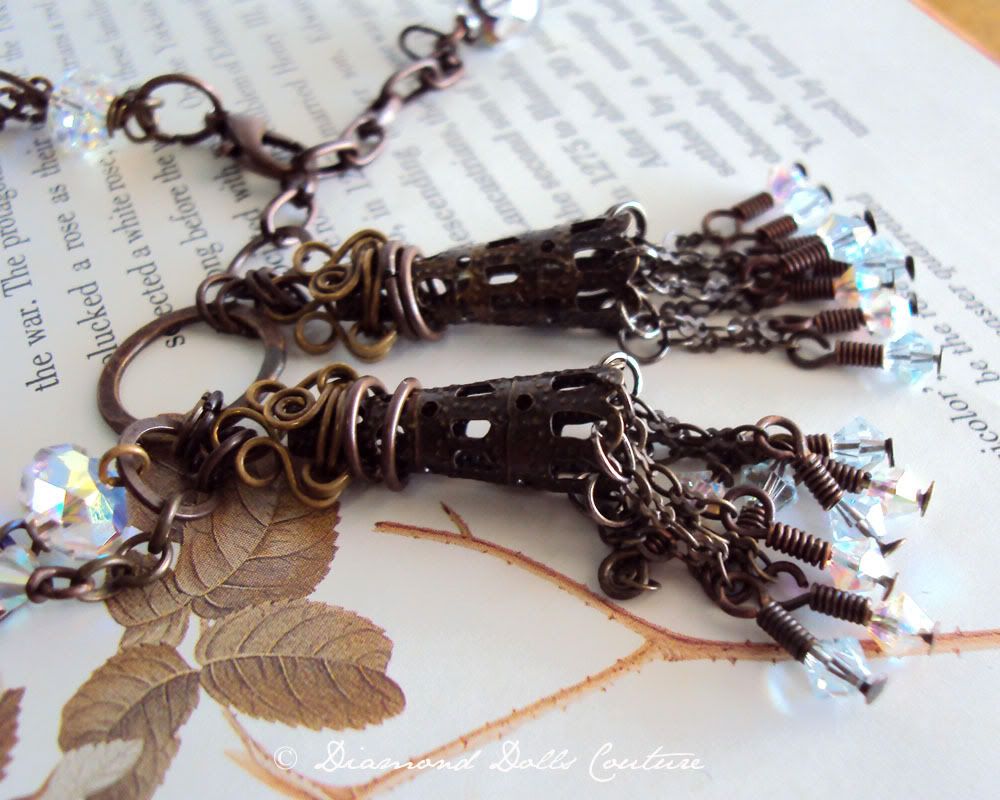 Beautiful vintage feel bracelet made of gorgeous Swarovski crystals and some antique brass components. The combination of Swarovski crystals make this tassel bracelet sparkles, literally!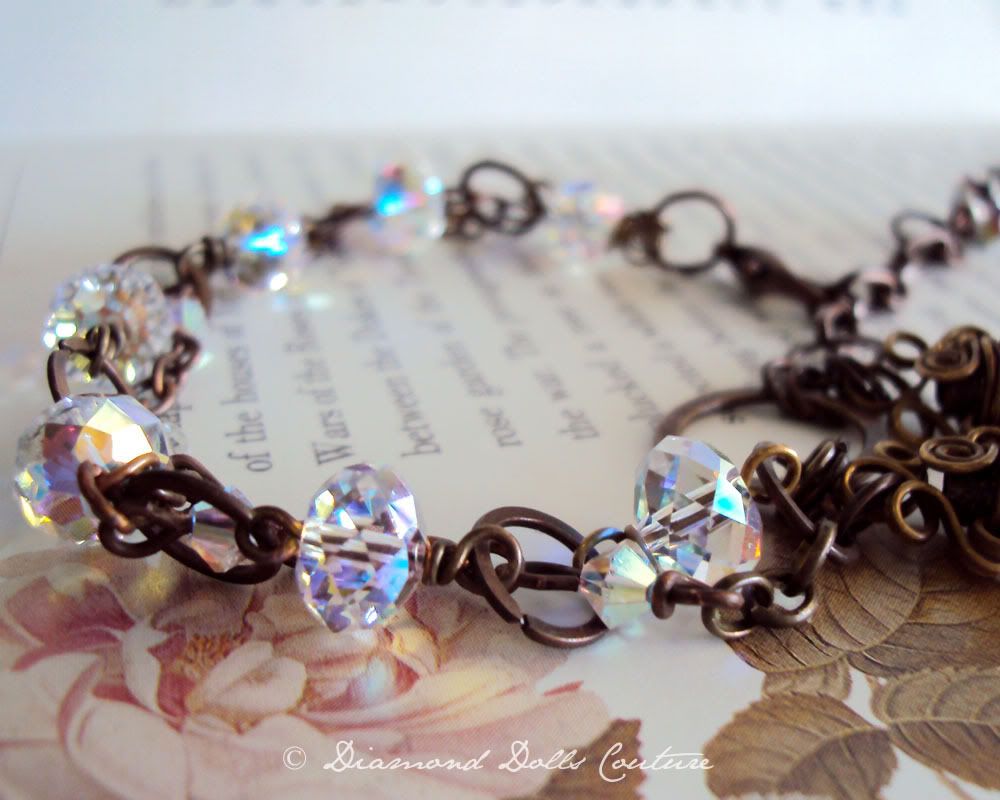 And for the luscious tassels, I've added a little bit of wire wrapping for uniqueness and charm. This bracelet measures 6" long with extra chain of 2" for adjustment.
Distinct and seductive, Dolly Rockin Crystal Tassel Bracelet is polished and proper for an assortment of occasions.
❤,