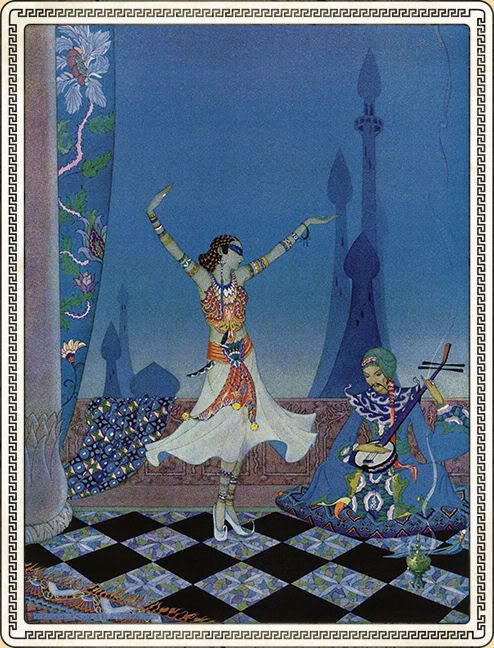 In the past I have done a piece under Morgiana's name and thought of using her name again to portray this exquisite piece of earrings. Although her character inspires me much, it was actually Virginia Frances Sterrett's enchanting illustration (above) that really aspire me to create this next piece I called Morgiana Danced with Much Grace.
The details that are showing from this lovely pair of earrings are to me beyond exquisite! Although the process of creating them were very time consuming with a few several modifications, I have to say that I absolutely love the outcome and its final look.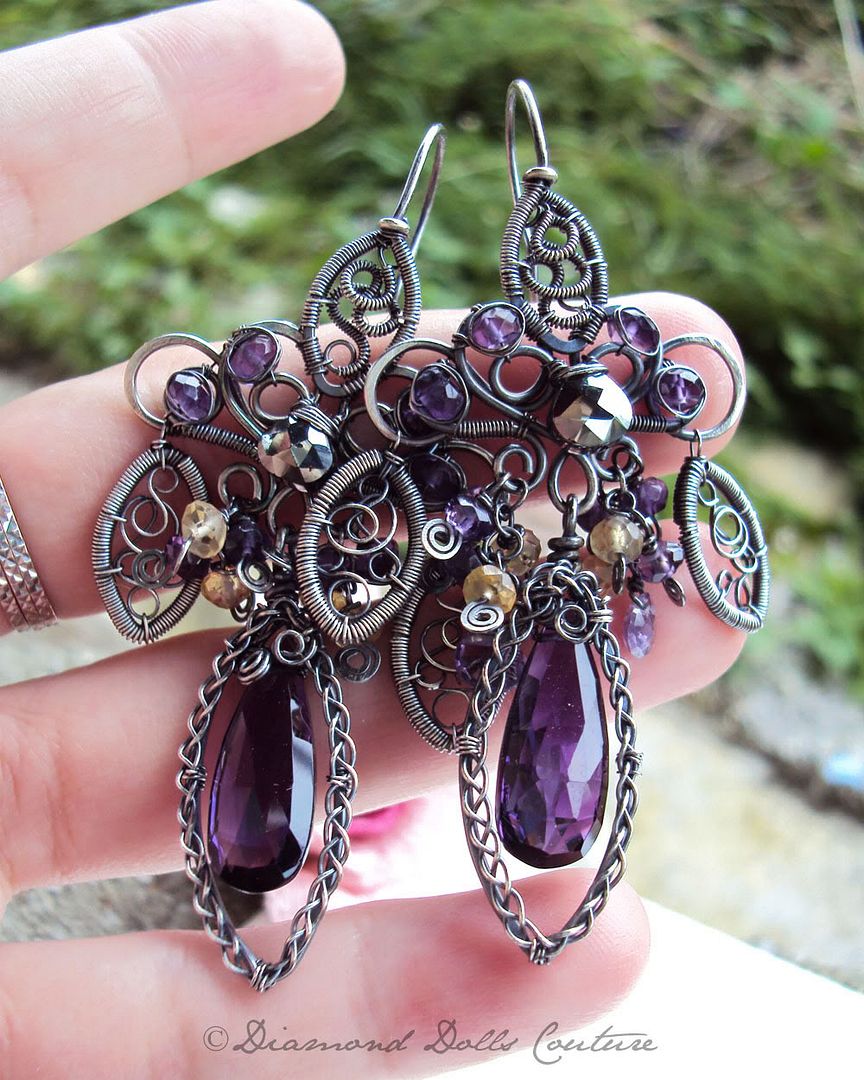 Morgiana Danced With Much Grace consist of an elegant flowery frame, fabricated from oxidized sterling silver 925 and embellished with filigree and braided details, my signature look.

The lovely gemstones I used for this piece are:-
~ Amethyst & Citrine Rondelles
~ AAA Platinum Mystic Garnet Briolette
~ Amethyst Faceted Briolette
~ Purple Hydrothermal Quartz Briolette
Such an enticing piece that measures approximately 2.5" from top of the handmade ear hook and fits snuggly on the earlobes.

It is now available here in my Etsy shop - Diamond Dolls Couture.




❤

,