Virginia Frances Sterrett was born in Chicago in 1900. During her teenage years, She encountered many hardship but at last, at the age of 19, she was commissioned by Penn Publishing Company to illustrate Old French Fairy Tales by Comtesse de Segur (children storybook). It was her opportunity to fulfill her lifelong dream. Equipped with just pen and ink drawings and watercolors, she completed the pictures and received $500 for her work. After that she received a few more commissions from the same company, I guess they really love her!

But it was really her works of The Arabian Nights (1928 Publishing) that gave her recognition from discriminating art critics who praised her to had an imaginative conception, grace and delicacy of execution all its own. The collection consist of 16 illustrations in color, 20 in black and white, a colored picture for the front cover and a drawing for the inside cover.

Virginia died in 1931, at the age of 30, of tuberculosis. She left an incomplete set of illustration to Myths and Legends, her final commission from Penn Publishing Company.

Here are some of my favorites from her collection The Arabian Nights, for your viewing pleasure...
Morgiana Danced With Much Grace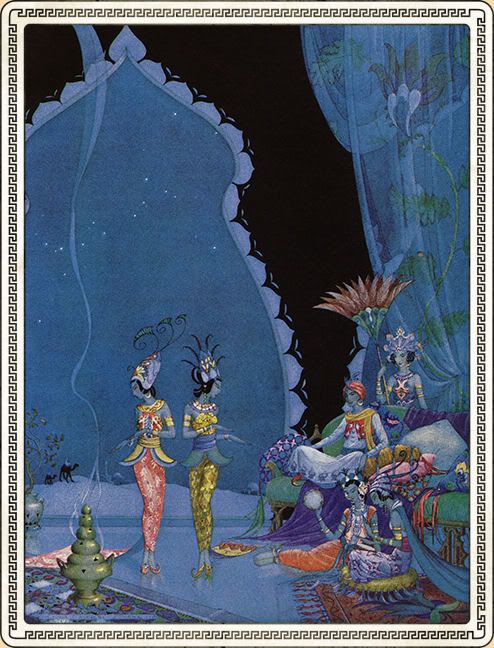 They Danced Before Me With Great Skill
*To know more about this amazing artist, visit her biography here.
*To view more of the Arabian Nights collection, visit the link here.

❤,